Application
1. Reliable protection in case of thermal overload and short circuit.
2. Suitable for installation incompact distribution boxes.
3. Contact position indicator red-green.
4. Main field of application: switching and protection of three-phase ACmotors with power ratings up to 15kW(380/400V) and other consumers up to40A.
5. Also suitable as main switch, isolating characteristics according tolEC/EN609476. All manual motor starters with thermal overload tripping and magnetic short circuit tripping.
7. Terminals and accessories compatible with CLS6,Z-A40, PFIM etc.
Specifications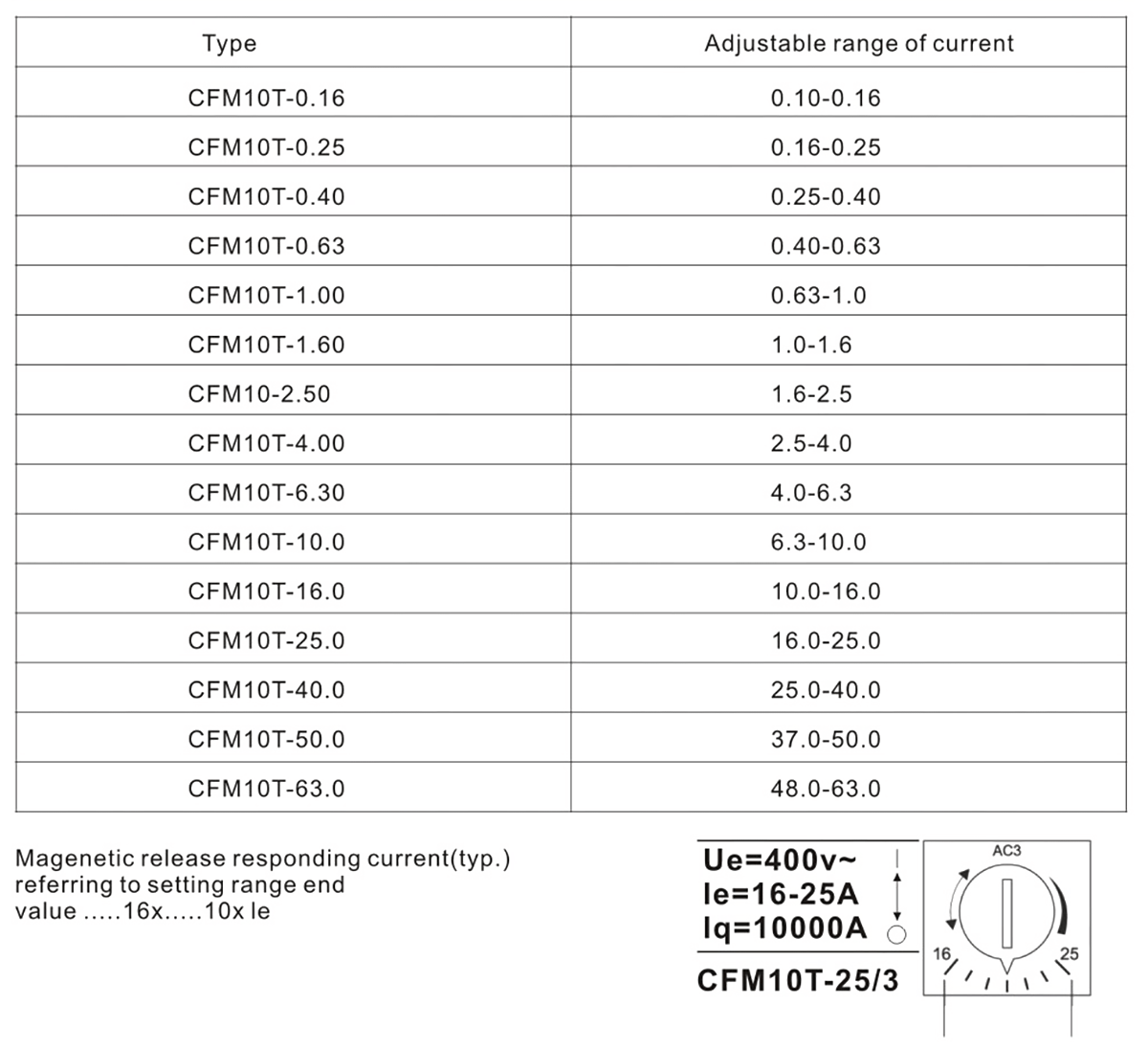 Dimensions